Davines-mask with vibrachrom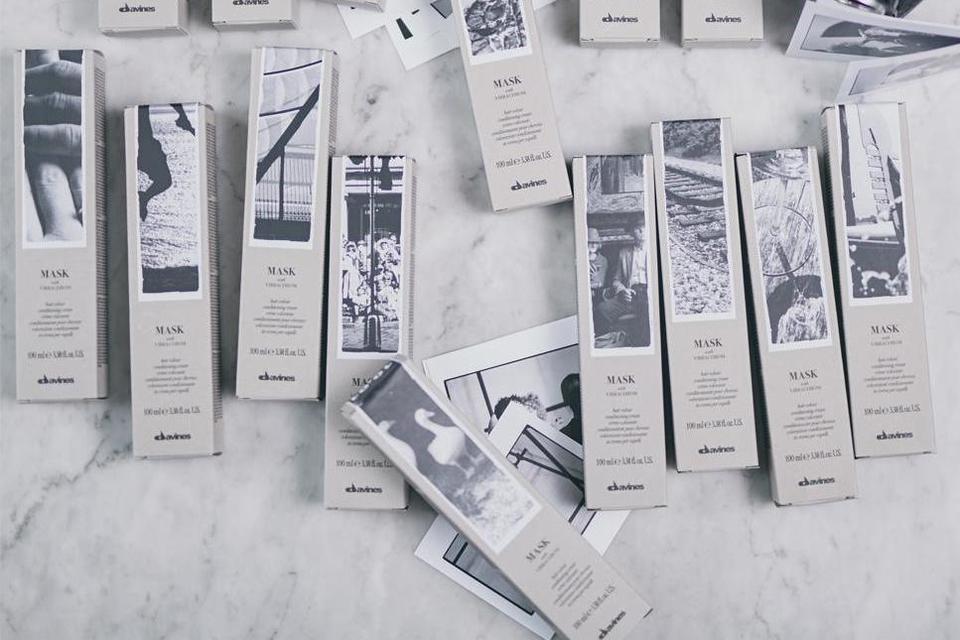 We like Davines approach to colour and product in regard to being 100% cruelty free and as sustainable as possible.
The 'Mask with Vibrachrom' colours are made with 86% natural ingredients and are ppd and paraben free. These creme based colours are extremely long lasting, high gloss and have a fantastic range of fashion shades.
Alongside this we use the ammonia free lightner from the 'A new colour' range and also the 'L'art decolour' lightening system.
Mask with vibrachrom colour and the l'art lightner and vegan.
http://www.davines.com/en/in-salon/all/mask-with-vibrachrom