Sustainability in the salon
Climate positive certification... The salon currently holds a climate positive certificate, we had always hoped that we could get the salon running at a carbon neutral/carbon zero level, (offsetting 100% of our carbon emissions) however we were excited to find we had done one better and are able to hold our climate positive certificate. Clip Joint Hairdressing is proud to be climate positive since the start of 2018 with Ekos and have measured and offset over 120% of our carbon footprint for the running of the salon with certified carbon credits. The carbon credits are sourced from projects that grow and protect indigenous forests in New Zealand and the pacific islands. They help to deliver climate resilience, waterways protection, erosion control, biodiversity conservation and economic development.
This certification is something we have been working towards for the last 3 years and we are so excited to be running the salon at a level where we are not only offsetting any impact we are making but helping to preserve the planet for future generations :)
Sustainability within the hairdressing industry is very important to us. Since we moved into our new premisis in November 2015 we have been working towards our goal of making as little impact on the environment as possible while doing what we love which is creating amazing hair for our clients
The first thing we did was source a colour and product company who also hold these values close. This is where we came across Be (Beautiful Environment) and more importantly the Davines brand.
The Davines - essential haircare range which we use and have available for retail in salon caters for all hair and scalp types and the range bar one product is vegan and all products are cruelty free and also paraben and sulfate free.
The Davines - Mask with vibrachrom colour range is vegan, ppd, paraben and cruelty free.
Davines also ensure the packaging of their colours is made using as little raw materials and plastic as possible and as much recyclable materials as can be. They also go one step further to ensure their suppliers make use of renewable resources and certify their products and methods of operation. We recycle all packaging that we get from our Davines products including all lids.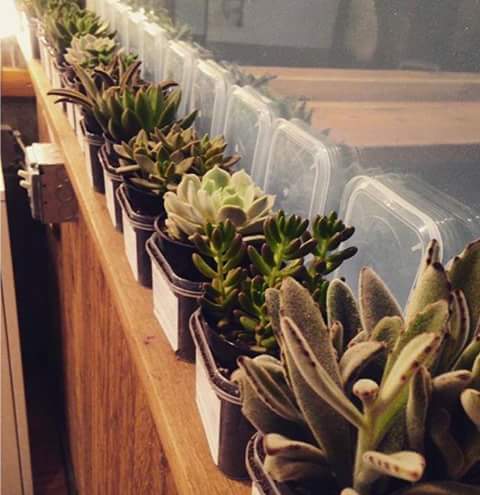 Next step was checking the sustainability within our salon....
We recycle most rubbish from within our salon which is plastic, paper, cardboard, glass, product bottles including lids, colour tube lids, foil (which we use a lot of) and colour tubes.
We use 'lush foil' in the salon for foiling our clients hair, its made from 97% recycled materials and we recycle 100% of the foil we use so its a continuous cycle. One of our stylists exclusively uses 'paper not foil' as her colouring aid, these are washed afterwards with our towels, dried and reused a few times before completely breaking down.
We compost our hair clippings through a composting collective here in Dunedin called 'Doubt not compost'. Part of us supporting this collective means they plant trees in our name around the city.
We make sure only to use environmentally friendly cleaning products with recyclable packaging and use home compostable bin liners when needed.
Our salon retail bags are brown paper, 100% recyclable and made from recycled materials.
We ensure to only put our wash of towels on once the washing machine is full to save on water, and only use environmentally friendly washing powder.
We have a water filter in the salon to cut down on bottled water.
We limit our throwaway items as much as possible and get 1 or 5 litre bottles of product in to use at the basin to cut down on packaging.
We use energy efficient light bulbs and make use of the natural sunlight we get through our big front windows.
We give our used magazine to local daycares and kindys to reuse for arts and crafts.
We upcycled sheets of steel from a local bakery which was relocating to create splash backs for our sinks and basins and have found a second use for a many other items for the decor in our salon.
We provide small hand towels in our bathroom for clients to dry their hands on instead of paper towels.
We wash and reuse our colour gloves within the salon.
We turn the taps off while not in use at the basin to conserve water.
We use email, text message or social media to promote our business and keep clients updated on new products, promotions or salon news.
We use biodegradable bed roll in the beauty room and we wash and return our sugar wax cartridges to be sterilized and reused, our wax roller heads are sterilized and reused within salon.
We reuse any of our empty product containers for storage, shelving and for potting our salon plants in.